LINKS
---

Search :
Language:
---
www.cavedog.com ou www.totalannihilation.com
In English. Official TA Site. Visit to get the latest patches and units.
http://perso.wanadoo.fr/wargames/index.html
In French. Cool TA site with infos, tips, units...
http://www.multimania.com/clanskd/
In French. Half-Life Site created by my friend SethC with dowloads, formation...


In English. Contain a lot of units.

Site on TA, with a lot of units from the net. In french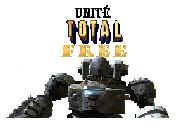 French TA site, with units from the net
---
If you want me to put a link to your site here, mail to vdtaunit@hotmail.com